How to bypass FRP on Android phone, How to reset google account verification, How to remove google account verification on android phone. 
How To Bypass Remove Reset FRP Google account verification
The Google account verification has been a threat to Android users after reseting or factory restore an Android device.  This security usually takes much time for some people that are not expert in it
There are various way of removing  or bypassing FRP / Google account verification. 
---
 You can Remove it by using Miracle box (cracked), NCK,  and other tools depending on your device.
You can remove it manually
You can use FRP reset File
You can also use online paid tools
---
What's the Google Account Verification and how it works?
Let's say that you just lost your phone and another person finds it. Normally, this person will not be able to use the phone if you have already set up a screen lock pattern or security PIN.
Before Android 5.1 Lollipop, this wasn't such an issue, as a simple factory reset would've bypassed the lock.
However, after Google introduced the Google Account Verification or Factory Reset Protection (FRP), this didn't work anymore. Thanks to the FRP lock, the phone becomes unavailable if the person who performs a factory reset doesn't have the credentials of the Google account which was previously used to log on the phone.
They will get the "This device was reset, to continue sign in with a google account that was previously synced on this device" message, meaning that the phone is useless, unless they bypass the Google account.
Automatically, this can have a big impact on users who buy a phone from a third party seller and cannot get in touch with the person that sold them the phone. Most users reported not being able to use the phone because they could not get past the screen where the phone asks for the Google Account. If you're in the same situation, I bet that you have one this question: Is there any method to bypass this lock?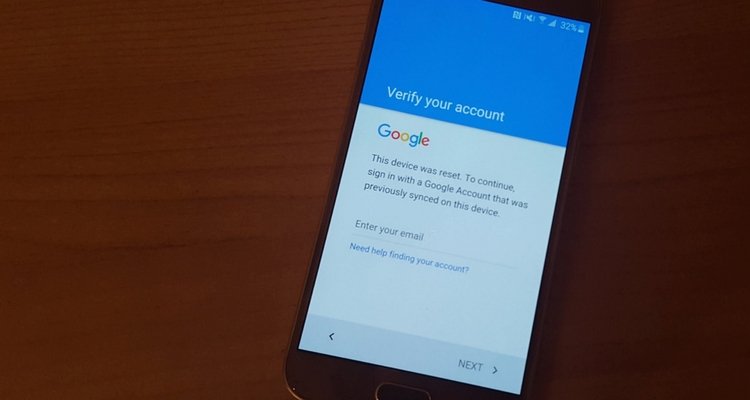 Below you will find all the instructions you need to bypass Google account verification for some of the most popular phone brands.