Remove FRP on HTC phone,  remove Google account verification on HTC,  HTC FRP removal.
How to bypass Google account verification on HTC phones
Unlike the procedure for LG phones, if you want to skip Google account verification for a HTC you will need a bit of extra time since there's one additional step. But don't worry, it's not difficult. Just go on with the steps below.

FRP bypass for HTC instructions
Reset the phone and power it back on
Choose your preferred language, then tap onStart
Connect the phone to a Wifi Network (preferably your Home network), then tap on Next
When the Verify Your Account screen comes up,tap on the email/phone field. This will open the keyboard
Long press on the Settings key. This will open theHTC Sense Input Settings screen
Here, tap on Personal Dictionary, then long press on HTCVR. After this, tap Share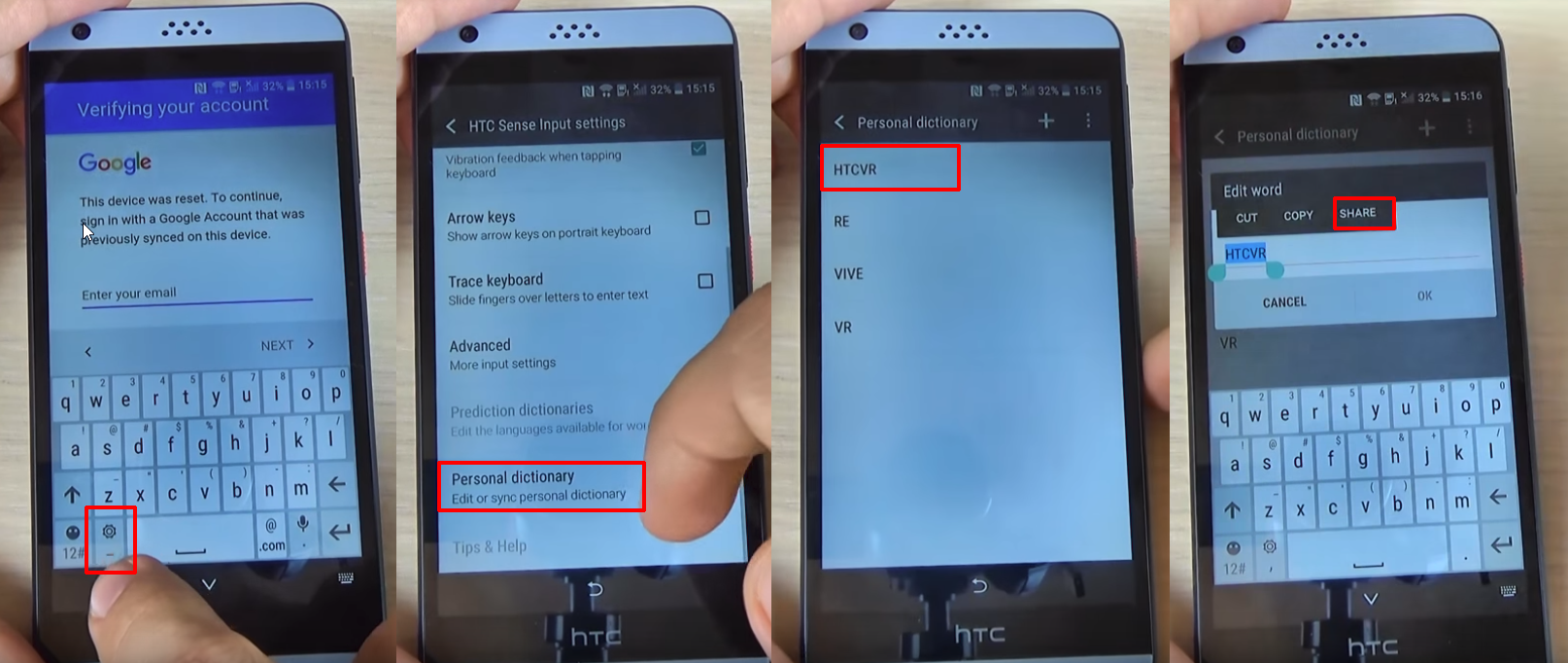 You will see some sharing options. Long press on the Gmail icon, which will open the App infopage
Tap on Notifications, then on App Settings
Click on the three dots in the top right corner of the screen and select Manage Accounts. A pop-up message will appear. Tap Continue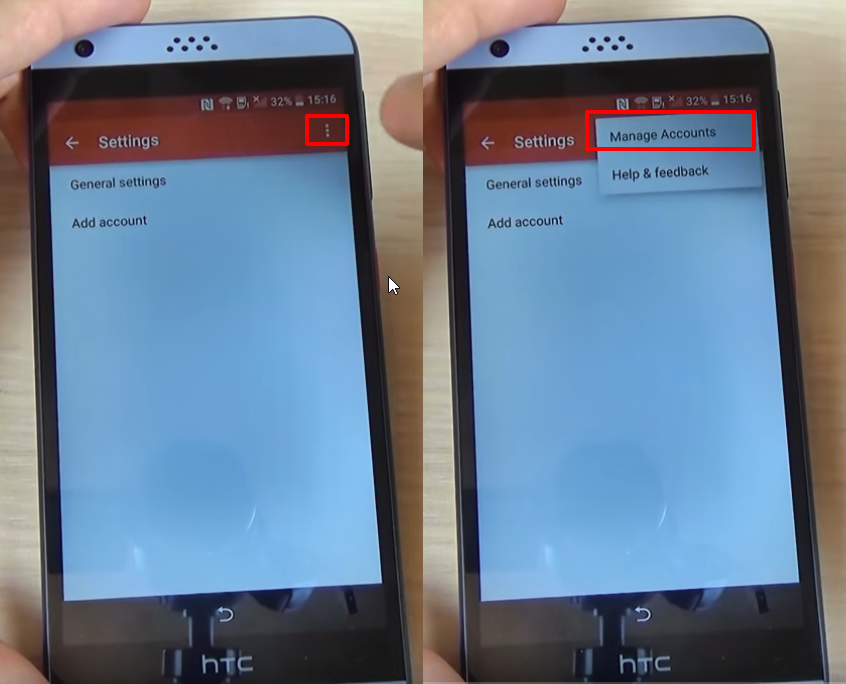 You should be redirected to your phone's Settings menu. Scroll until you find Google and tap on it
From the Google submenu, tap on Search and Now, then select Now Cards and enable them, by tapping on Show Cards
On the next screen, select "No, Thanks". This will get you to the Google search bar
In the search bar, type "Google" and tap on the first link that appears. When the page opens, tap on "No, Thanks" once again. This will take you toGoogle Search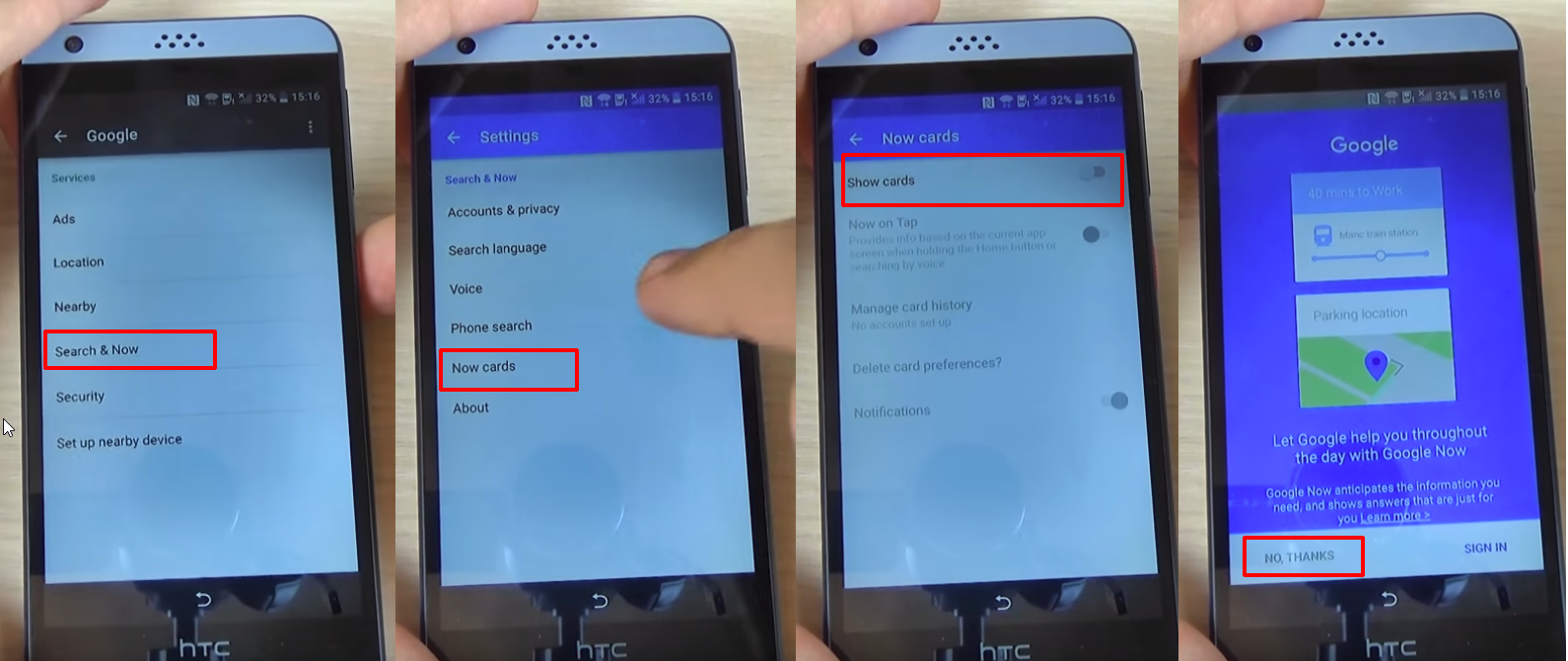 In search, type Google, then tap on the first result, which is Google Home.Tap on it
You will be prompted to set up Chrome, so hit the "No, Thank you" button
Search for Quick ShortcutMaker and open the second link that appears. From here, download "APK from APK 2.0", using the link at the bottom of the page.
After downloading the file, go back until you see the screen where you can enable Show Cardsand enable them. You will be prompted once again to set up Chrome, so hit "No, Thanks"
You will be taken to Search. Here, typeDownloads, in order to access the folder where you saved the app
You will see the app, so tap on it, in order to begin installation
The phone will say the installation is blocked, due to security reasons, so tap on Settings in the pop-up window
Check Unknown Sources, then tap Ok
Go back and tap on the downloaded app once again, then on the Install button
Wait until the process is over

The app you've just installed is essential if you want to bypass Factory Reset Protection on HTC. And don't worry, it's completely safe and it won't damage your phone. Ok, let's see what's next.
After the installation is completed, click on Open and look for Google Account Manager, with "Type E-mail and Password" written under. Tap on it
Tap on Try, then tap the three dots that appear in the Retype Password screen
Select Browser Sign-in, then Ok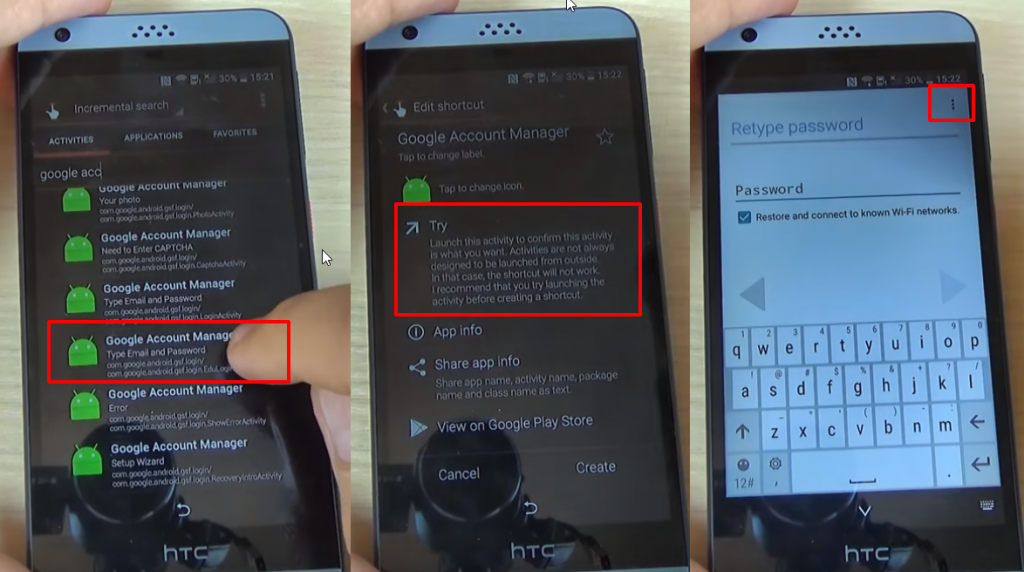 Enter a fresh Google account
Restart your phone and set it up again. You won't see the FRP lock screen anymore
Go to the Settings menu > Backup & reset. Perform a factory data reset.