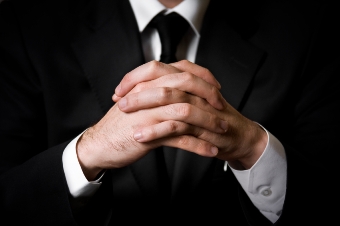 UPDATED
One of Singapore's most exciting insurance start-ups has received an investment boost – from a famous source. Billionaire investor Michael Spencer is pumping US$52 million into Singapore Life, a start-up that offers online insurance solutions.
The deal gives Spencer's investment group, IPGL, a controlling 63.2% stake in the company – up by 33.8%. Spencer is a City veteran connected with financial services firm NEX Group, which was sold to CME Group for £3.9 billion earlier this year.
"I am delighted with this investment and commitment by IPGL, which demonstrates significant confidence in Singapore Life and our success to date," said Walter de Oude, Singapore Life's founder and CEO in a statement issued to Insurance Business. "I am looking forward to continuing to work with Michael Spencer and his team to fulfil our company's enormous potential."
"We are extremely impressed by what Walter and his team have achieved in a short space of time and pleased that the opportunity arose to increase our investment in Singapore Life," added Spencer. "This is exactly the type of disruptive business we like to invest in, one that is making full use of technology to deliver key financial services to customers."
Spencer's interest in Singapore Life is part of a growing trend of investments in insurance start-ups that leverage the internet as a platform for selling insurance products, such as Blue in Hong Kong and Beagle Street in the UK.
With $4.8 billion worth of coverage sold to date, Singapore Life says it's the fastest-growing life insurer in Singapore. The company was founded by HSBC executive de Oude and began operations in 2017. It was the first local insurer to be granted a license by the Monetary Authority of Singapore (MAS) since 1970, and is already backed by Chong Sing Holdings FinTech Group Ltd.
The deal expands Spencer's growing portfolio of finance and digital businesses through his IPGL investment company, which includes investments in DDCap, an Islamic finance company, and BI Group, a wine trader.